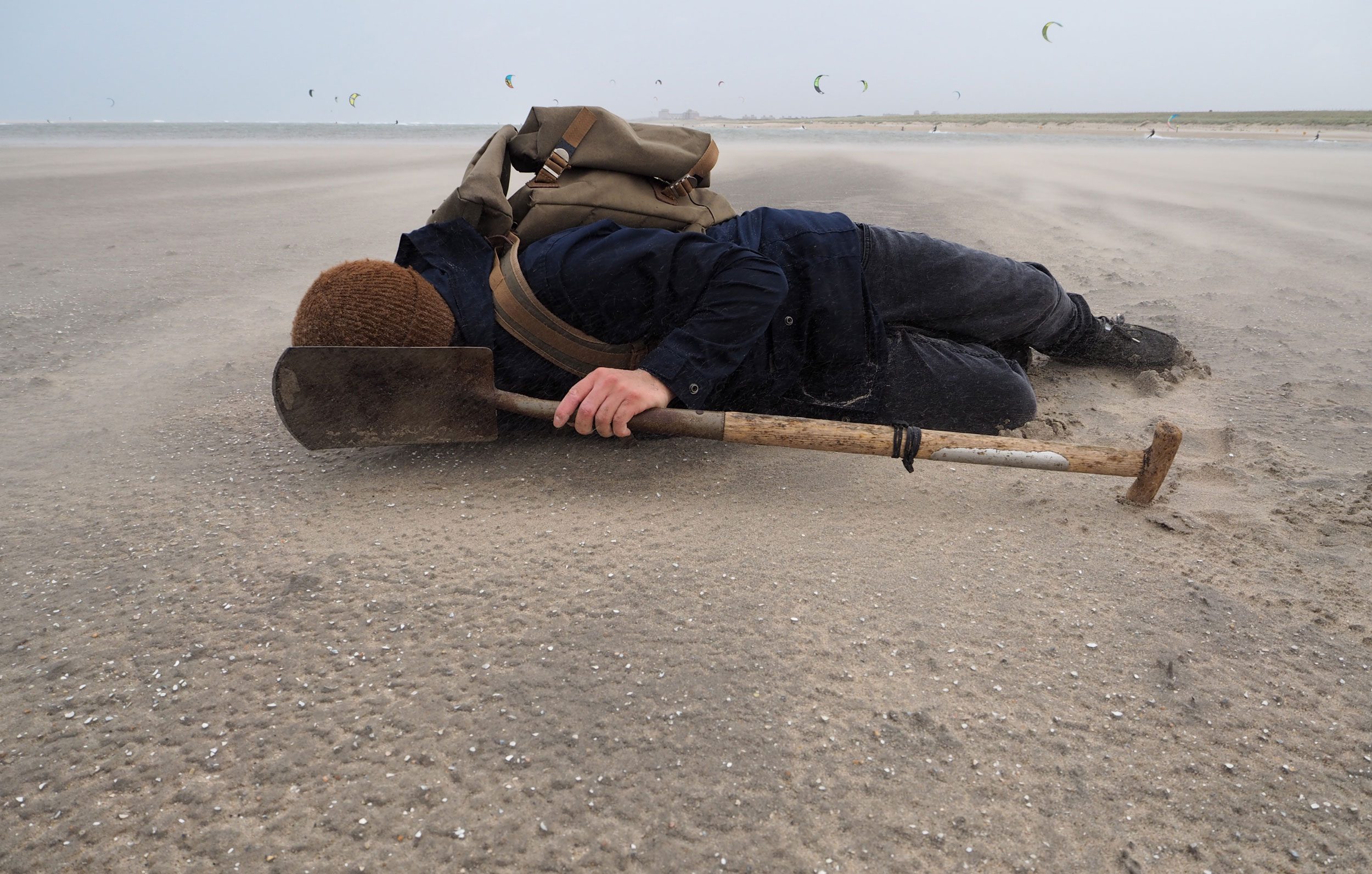 The Elements Lab  is an  interdital coastal lab of the ArtScience Interfaculty and was taking place during 2015/2016 at De Zandmotor, Kijkduin, NL.
What does it mean to work in a dynamic inter-tidal environment, where the tides are dictating time and seasons are close to our skin. The lab has a phenomenological and emperical approach, stimulates to play, wander, explore and focus on elements in your own way, where also ones own sensorial body in relation to this dynamic landscape is considered as an element.
Element
A component or constituent of a whole or one of the parts into which a whole may be resolved by analysis
• Chemistry. One of a class of substances that cannot be separated into simpler substances by chemical means.
• A natural habitat, sphere of activity, environment, etc.: to be in one's element;
• Elements.
• Atmospheric agencies or forces; weather
• The rudimentary principles of an art, science, etc.
• Any group of people singled out within a larger group by identifiable behavior patterns, common interests, etc.
• One of the substances, usually earth, water, air, and fire, formerly regarded as constituting the material universe.
more about this lab, see the research bog: The Elements Lab