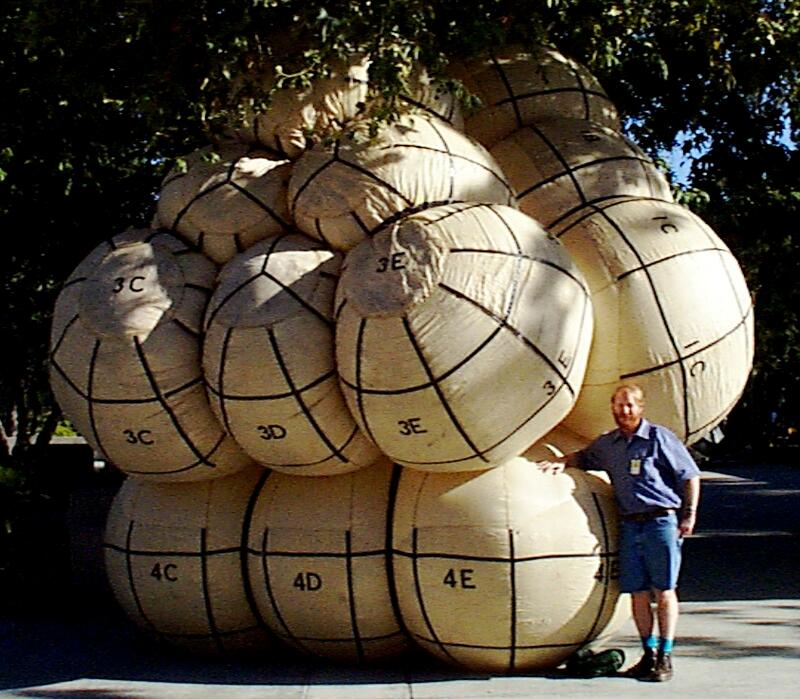 PNEUMATOLOGY
is a research on inflatable structures; it wonders what makes them alive; wonders about beauty; gives respiration; wonders what to do with them when they die; collects material samples, catalogues, links and tries to create shapes purely inflated by local winds.
Inflatable Inspirations: gives a visual overview of inspiring inflatables in architecture, spacecraft, animals, instruments, etc.
An inflatable pattern language: gives a description of the patterns based on the structures of `The Architects on Air (UK), which can be useful for anyone interested in building 'living inflatable structures'.
Design considerations for inflatable structures: shows the most common obstacles one comes across in inflatable structures are mentioned. No solutions will be given to any design problem, but some suggestions will be given so now and then
Inflatable links: is an inventory for innovative inflatable- manufacturers, research labs, producers etc. And links to innovative inflatable architecture, objects, robots and such.
Research report written in the context of FOaM's "multi-real" and "real" worlds.
The publication: Grig, Pneumatology, Cocky Eek, 17 pages, 2009, FoAM, printed by Nadine (BE), supported by culture 2000 Framework of the European Commission, can be downloaded at the link: Pneumatolgy