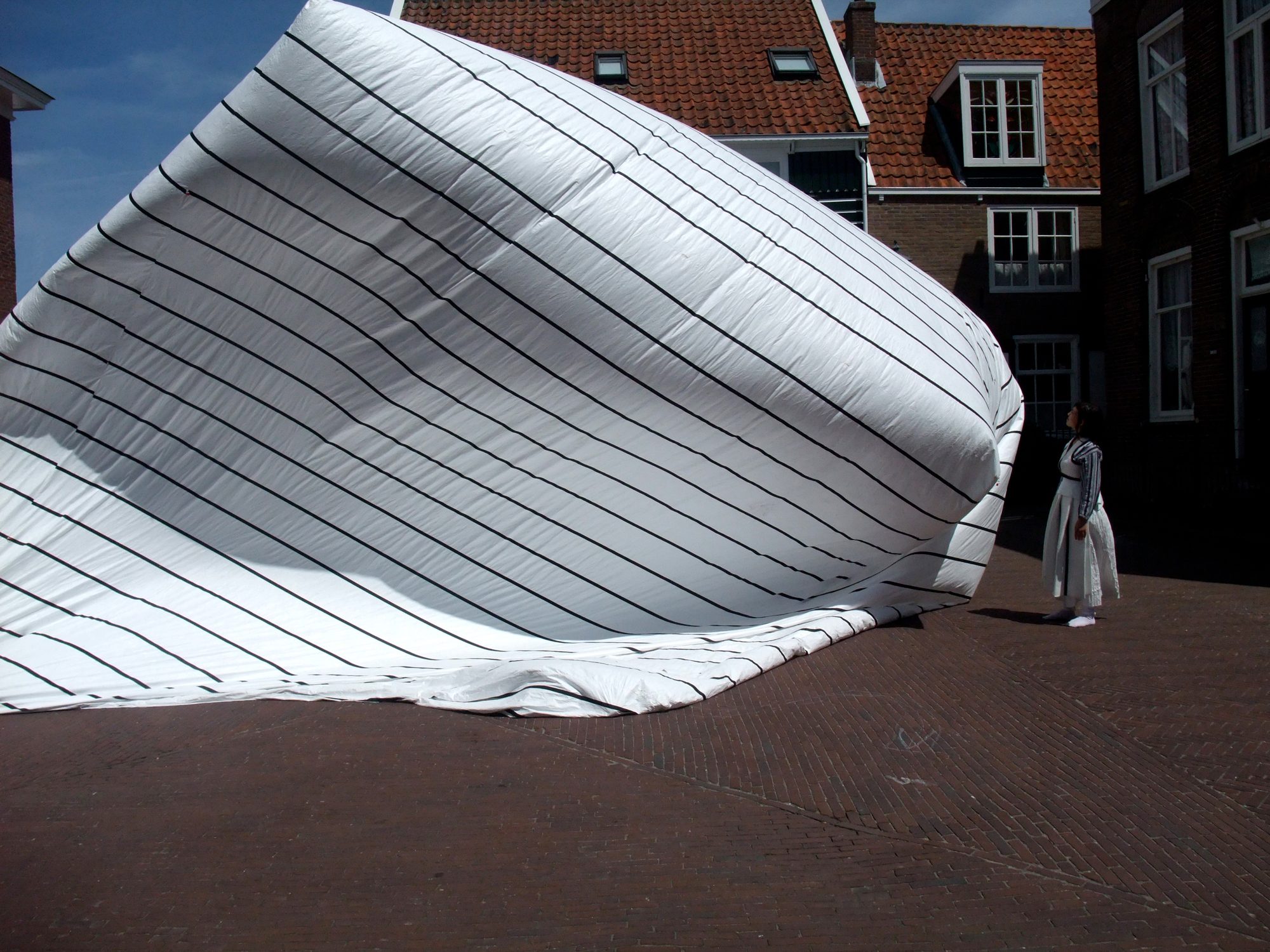 Striped // 2010-2014, Marken Island, Amsterdam, Nl
In 1916 the Island of Marken at the Netherlands was heavily flooded. In a wild storm some of the black and white striped wooden houses were blown all the way to the Danish coast. Eek replaced one of the houses which hovered like liquid architecture on the open spots of the island performed by Ludmila Rodrigues and Wen Chin Fu.
Stribe was later presented at:
Wonderkermis, performanced by Kenzo Kusuda (dance) and Ned McGowan (composition), Chasse kerk, Amsterdam, 3 oktober 2010
Mediamatic 's lightness project echo chamber 18: Sounds and Stripes:
– Stripe performace #01, with Aki Onda (sound) and Kenzo Kusuda (dance), 7 june 2014 Amsterdam.
– Stripe performace #02, with GertJan Prins (sound) and Kenzo Kusuda (dance), 8 june, 2014 Amsterdam.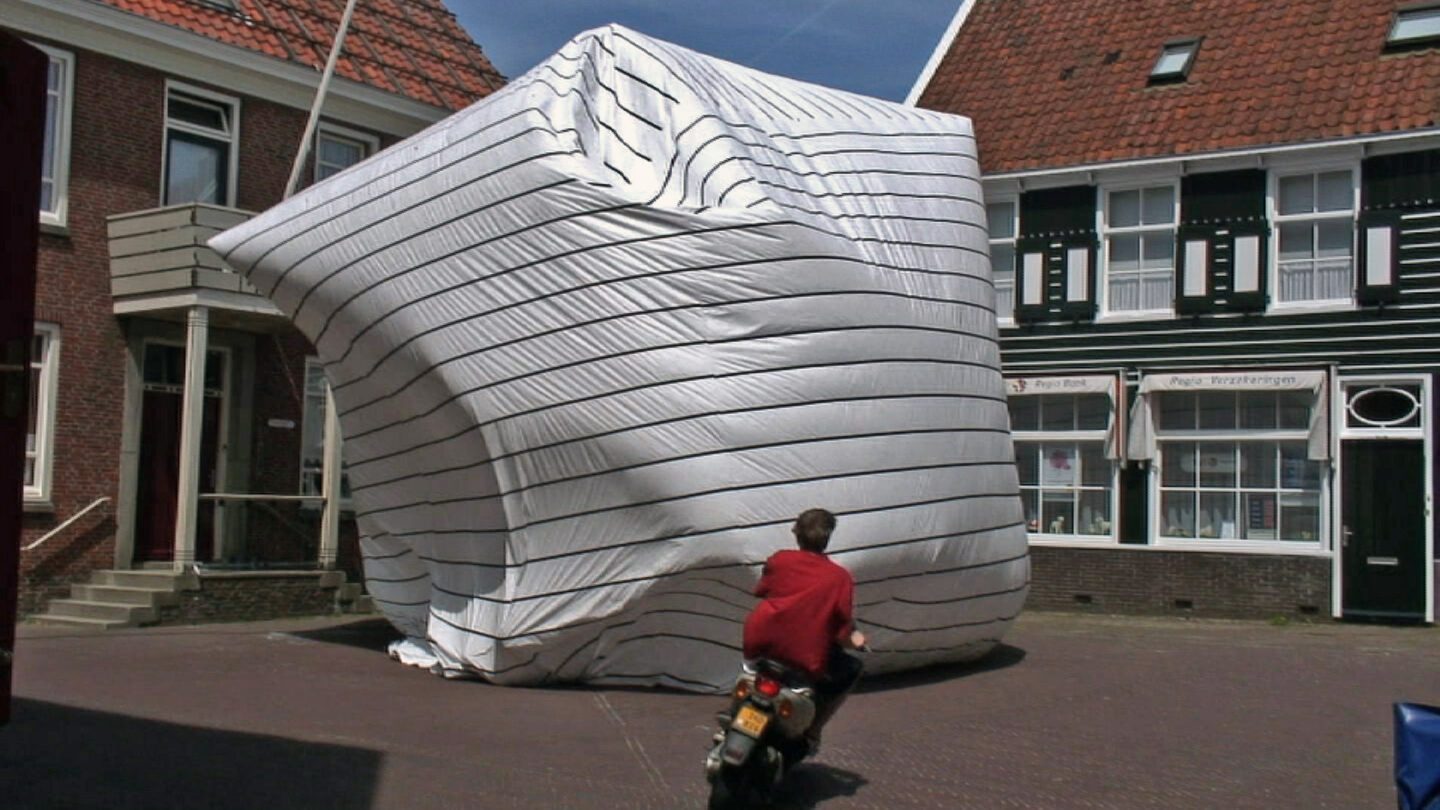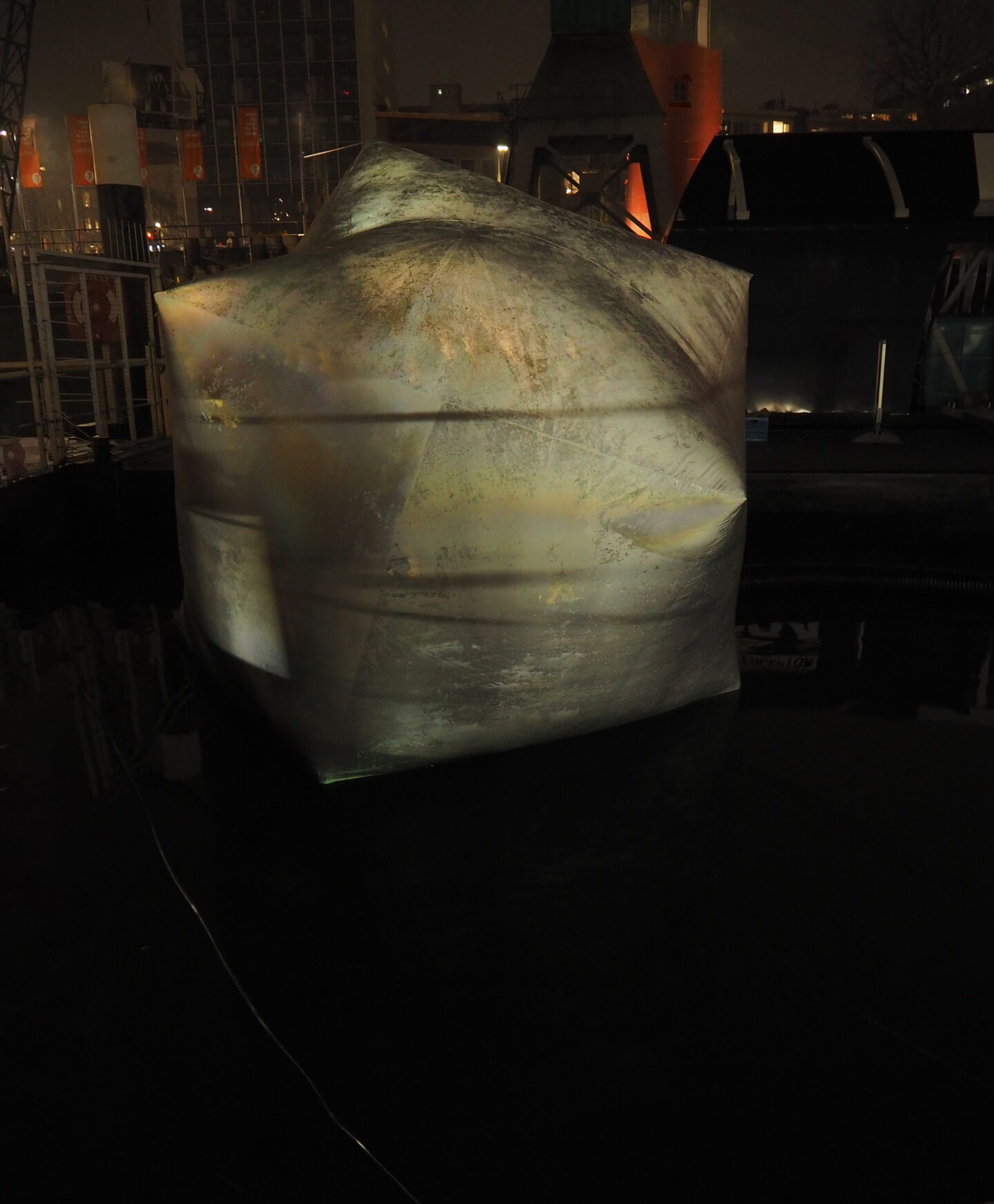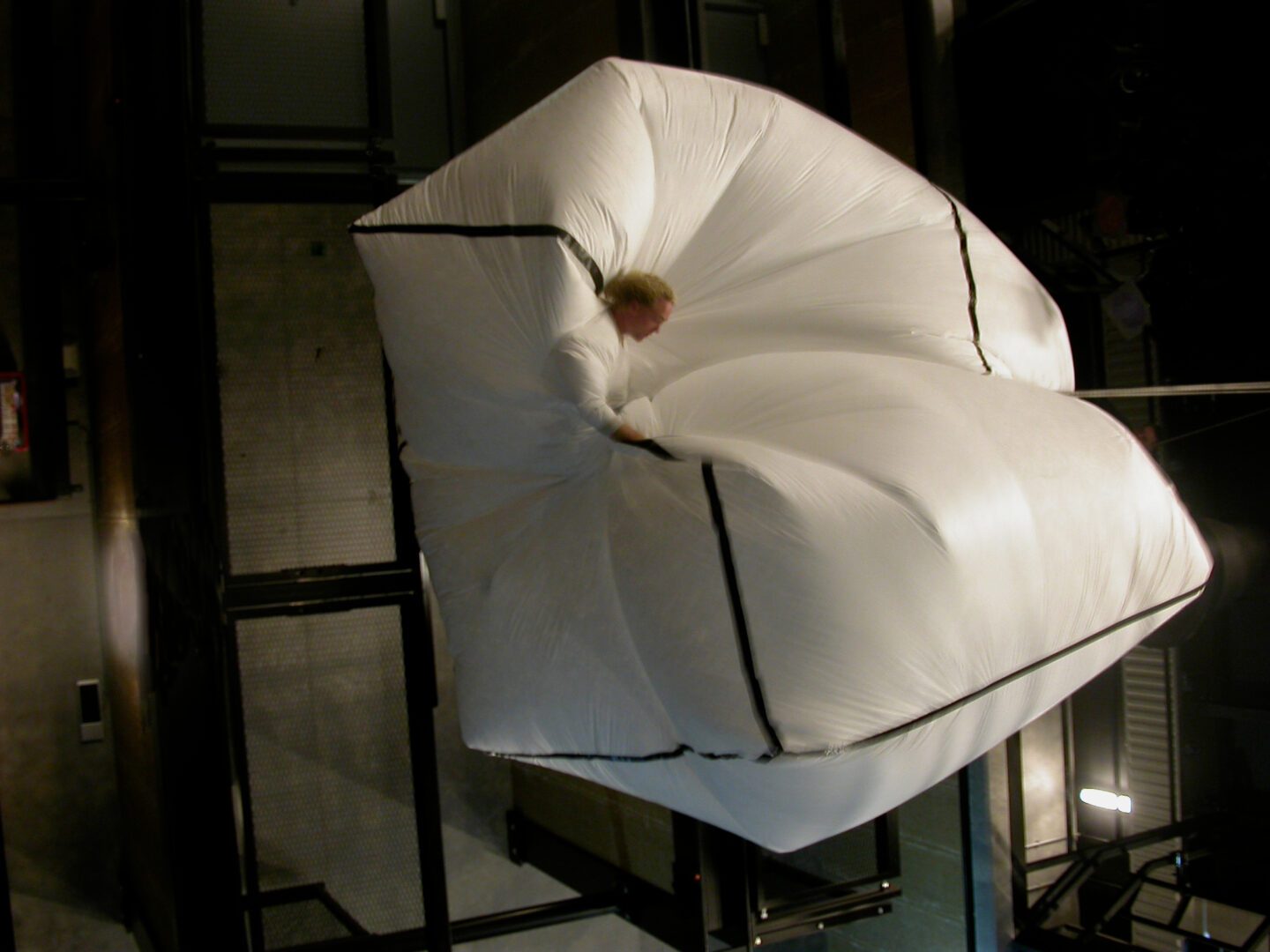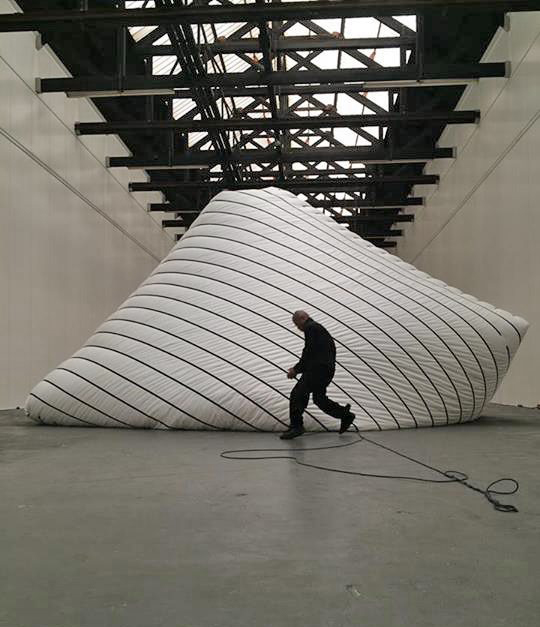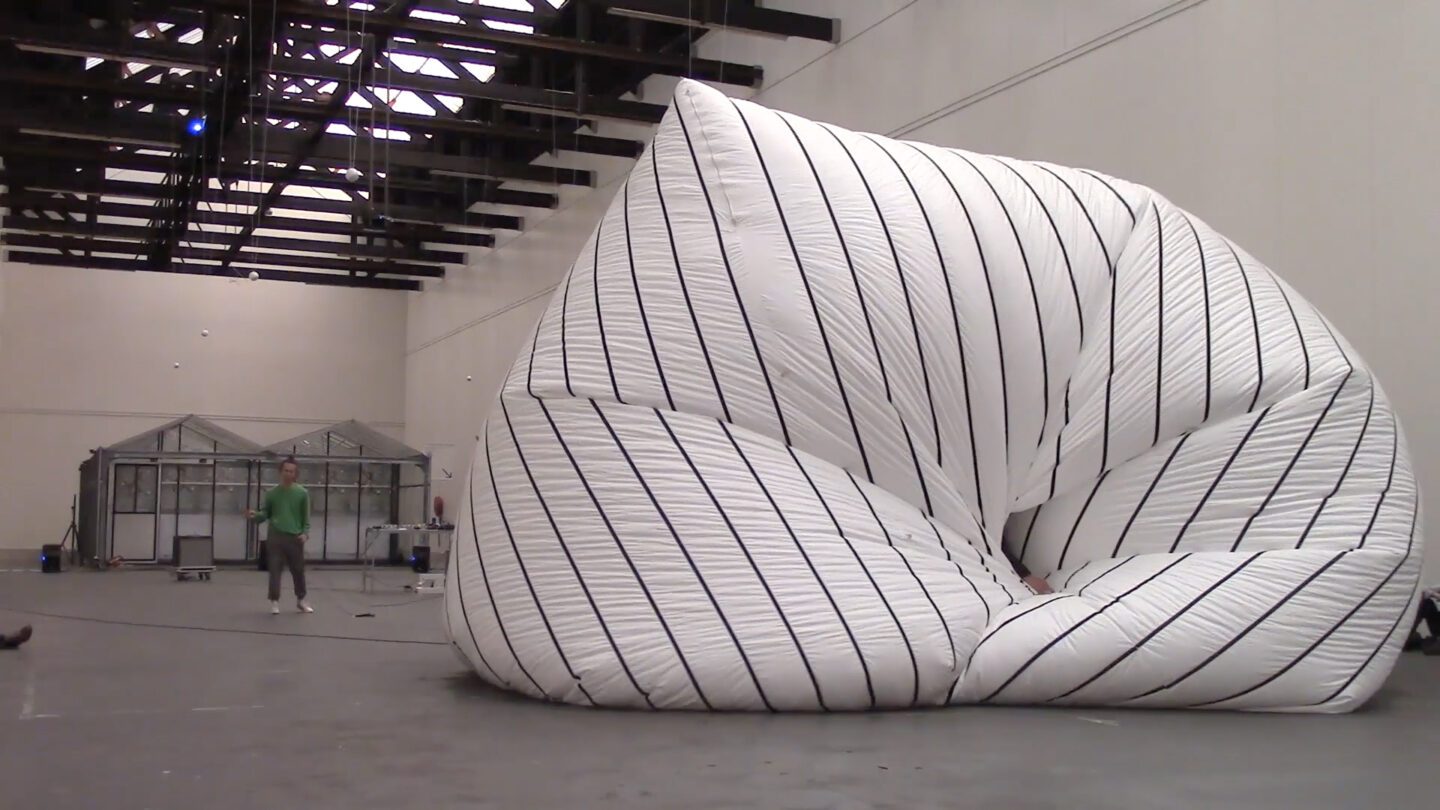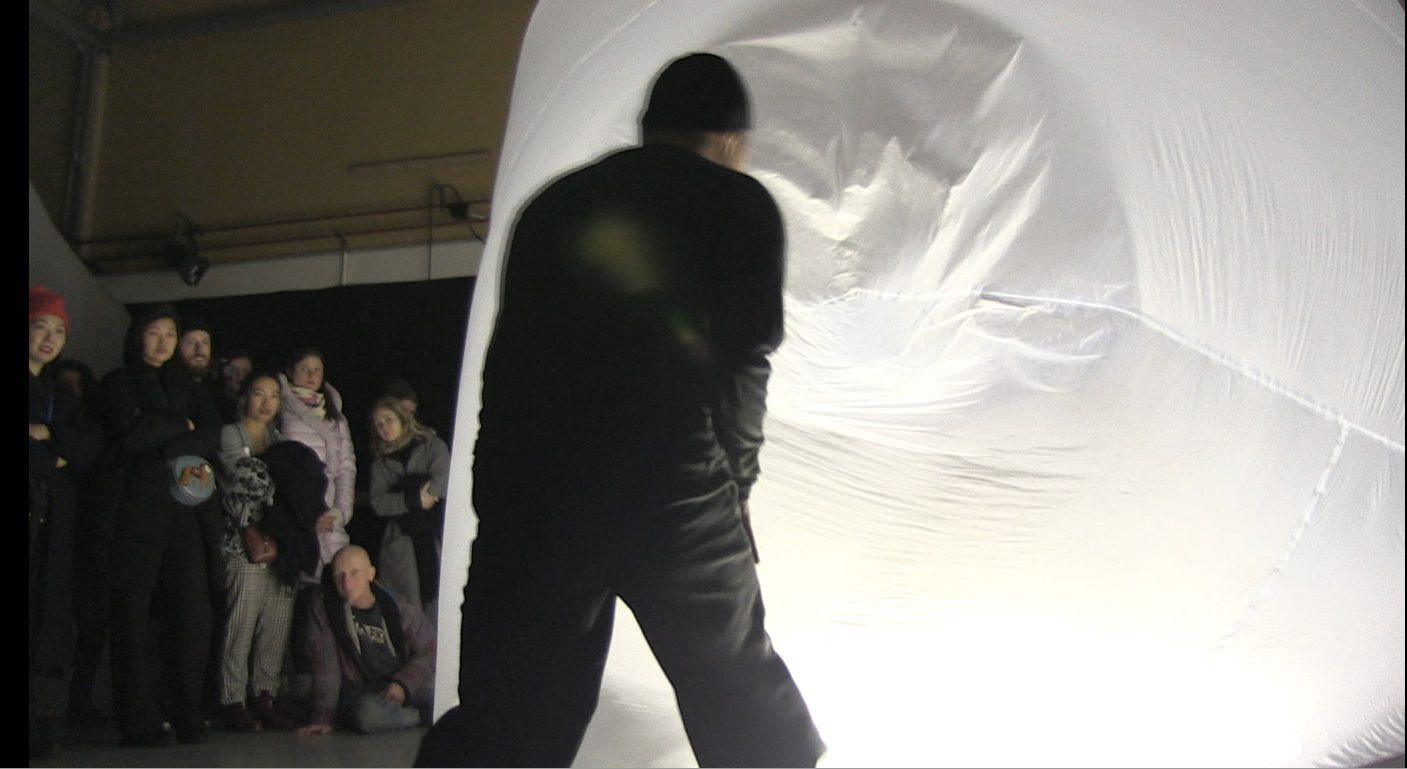 Tidal States // 2018, Modern body Festival , Nl
Perceiving directly that there is no separation between the environment and us is profoundly different from thinking about it. Cocky Eek
'Working on the coast in the last few years I found that the sea has its own strong 'local' rhythm of ebb and flow at different sites. Their tidal changes had a profound impact on the perception of participants. I'm interested in local rhythms and work in this piece with inanimate materials, to tap deeper into their rhythmical life cycles. I want to create from seemingly inanimate materials 'living' breathing object/spaces and see how deep they can affect us, and how we affect them.'
For the Modern Body Festival #02 I was interested to make something so unapologetically fragile and responsive that every human movement in the space physically impacts it.
TIDAL STATES is a resonant performative installation consisting of multiple super-thin ~ inflated ~ translucent ~ biodegradable cubes, animated by pulsating light/sound rhythms from within.
Zois Loumakis : light/sound performance
Kenzo Kusuda: dance performance
Suzanna van Oers: super assistance
Modern Body Festival #02
stills from video by Thijs Geritz
Performance: 9 February 2018
Installation Exhibition: 8 & 10 February 2018
Location: Broedplaats WD4X, iii workspace, the Hague