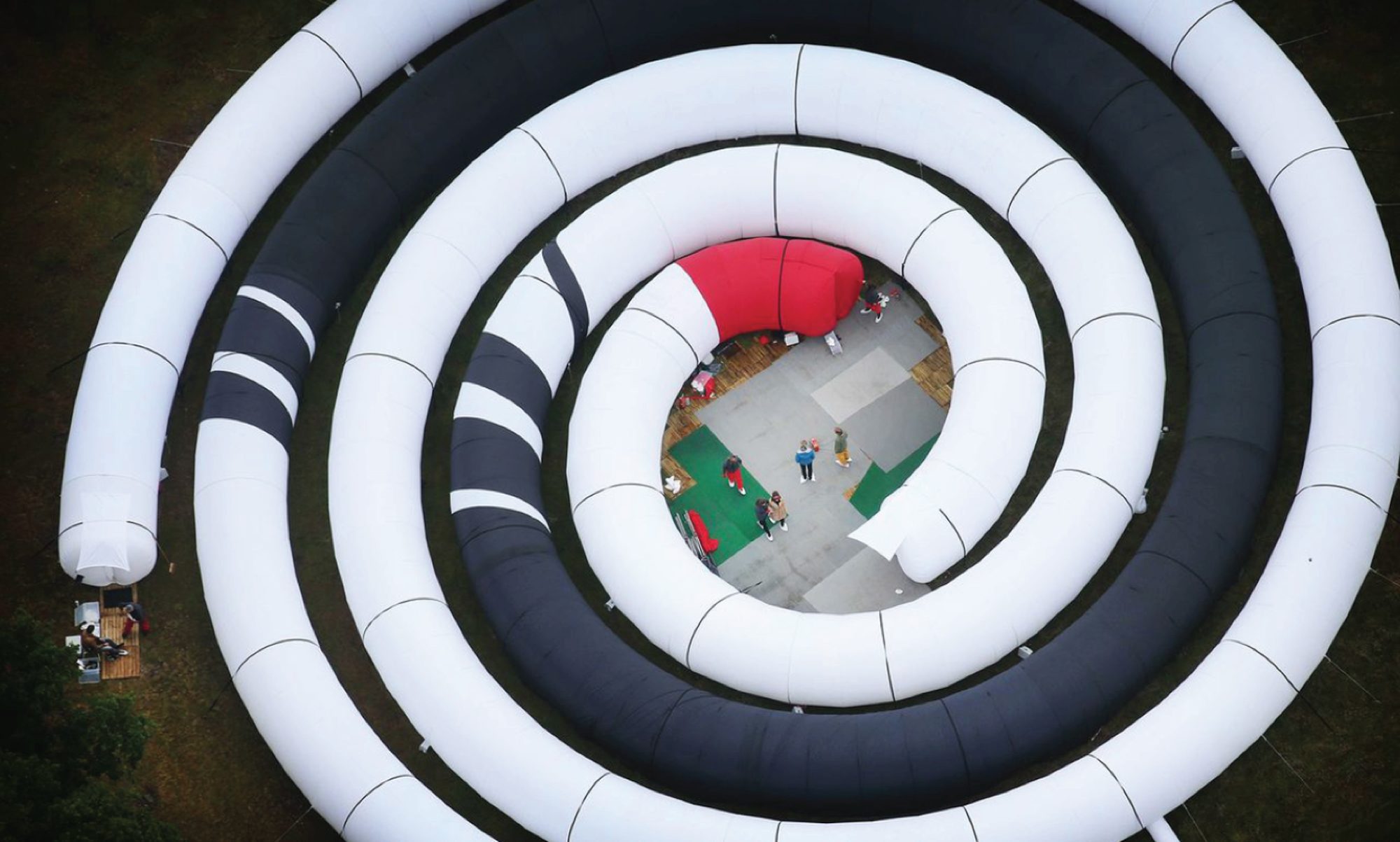 CURVE // is an rite of passage, where light, space and sound melt together. Sucked in a tunnel, absorbed by its ganzfeld and on the cadence of ones own walking, the outside world goes adrift.
Recent years Eek explored inflatable structures on an architectural scale, in which she discovered the enormous potential of the physical resonating affects these environments can have on the human body. With this knowledge she created Curve, a journey that stages the visitor in a homogeneous vision of day-light while playing with the balance of our relative position in movement.
'In our deepest origin we are all connected to the circular movement.' 
credits
concept and design: Cocky Eek
concept and direction: Boukje Schweigman
soundcomposition: Martin Franke
CURVE is a co-production of Schweigman& en Het Houten Huis.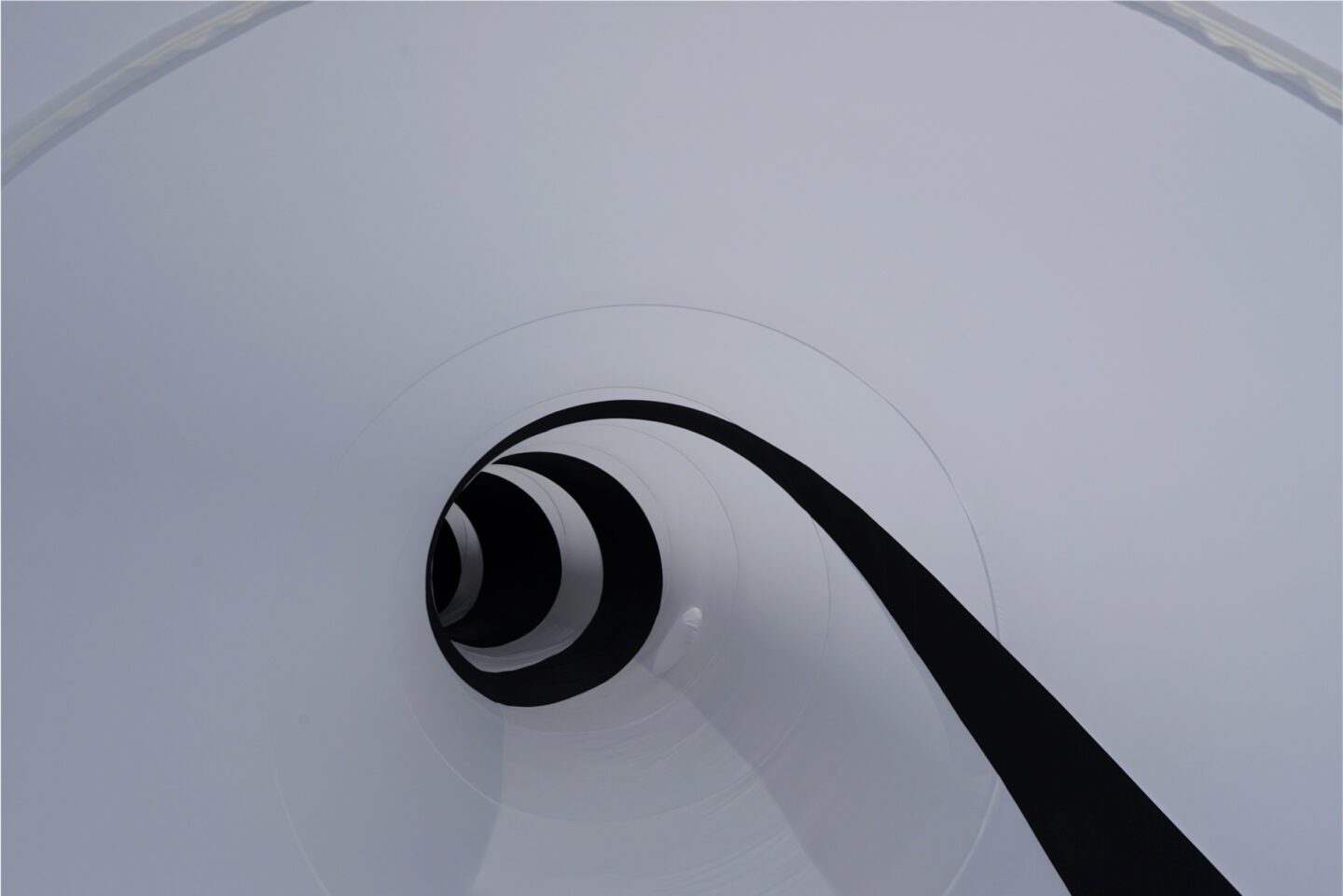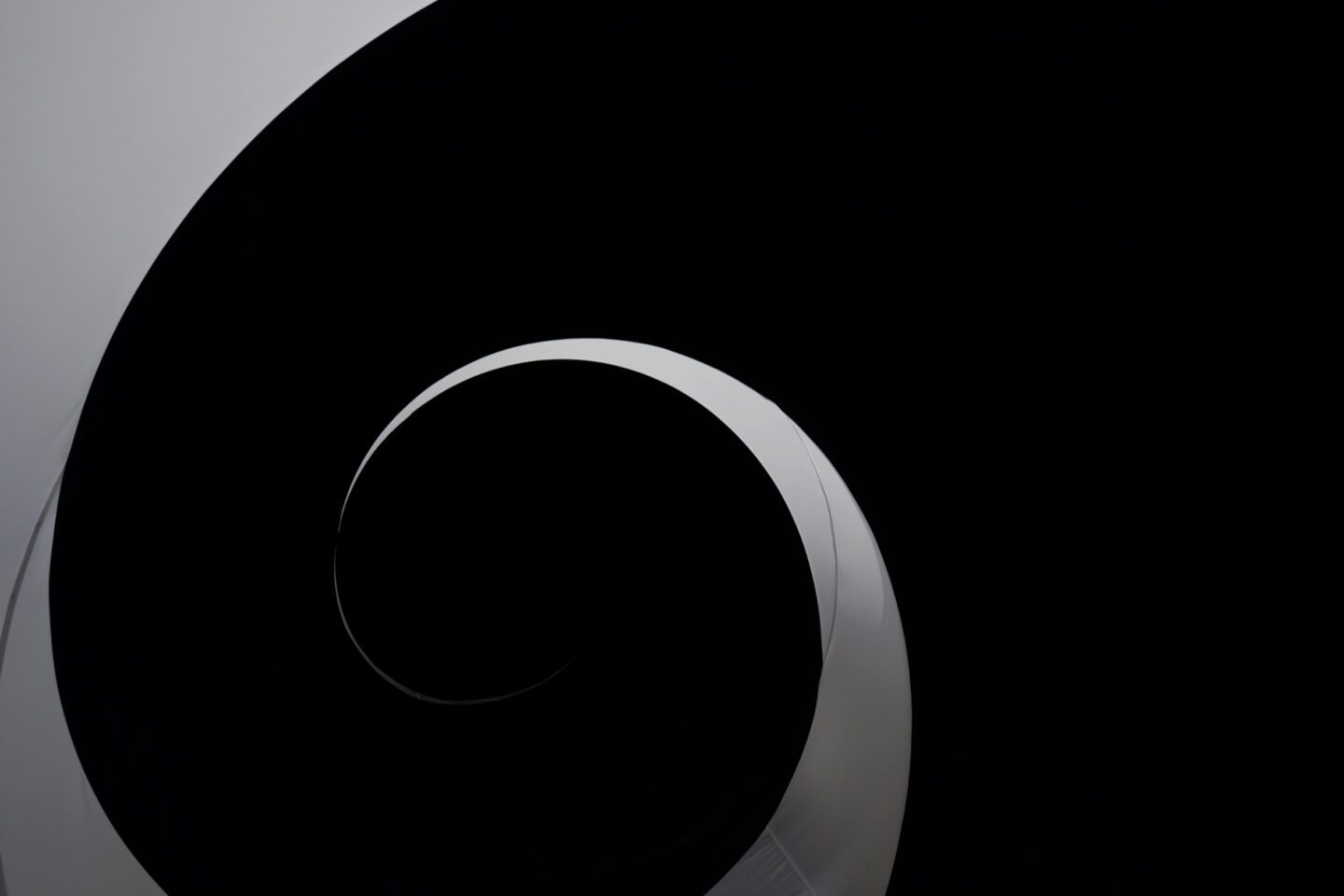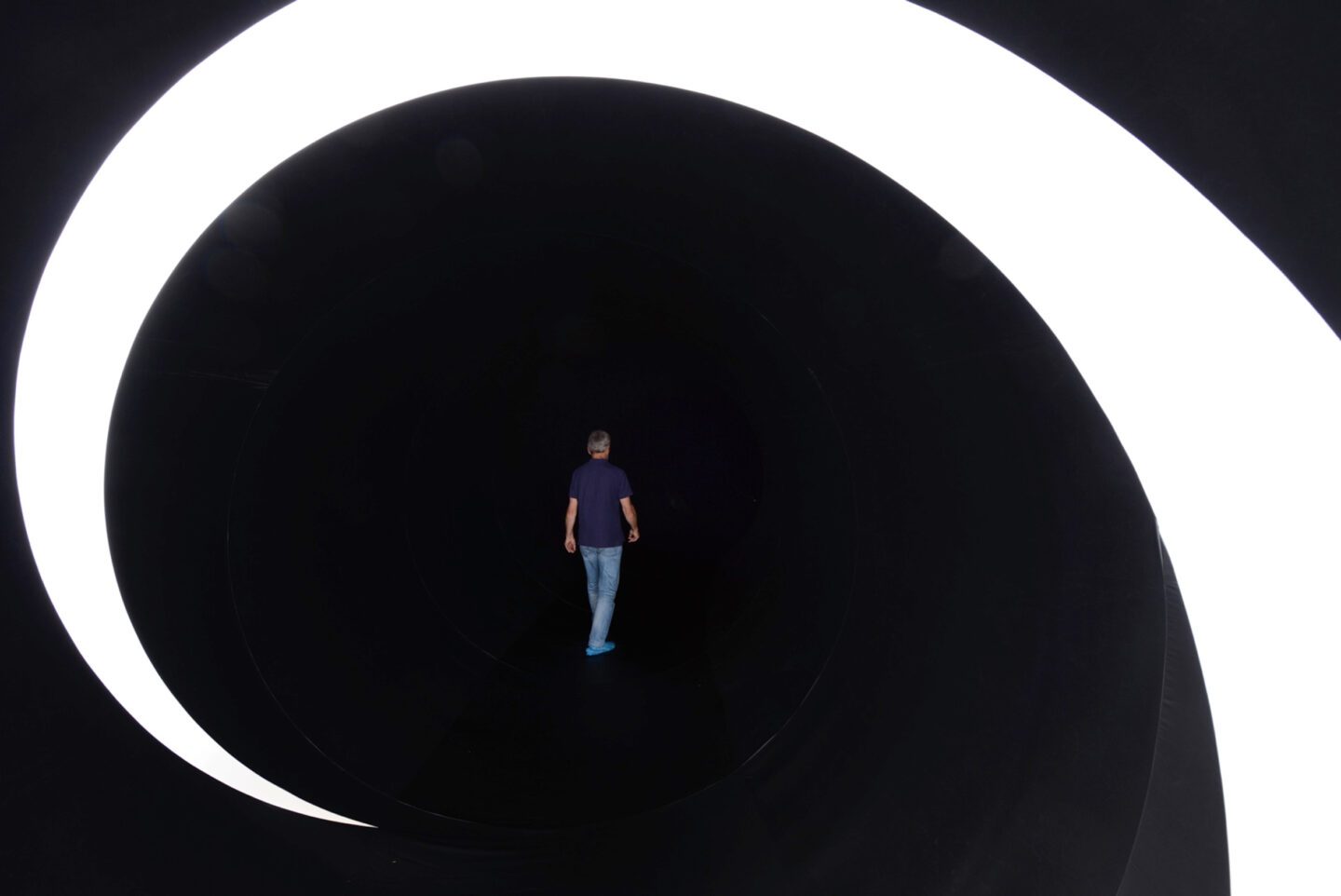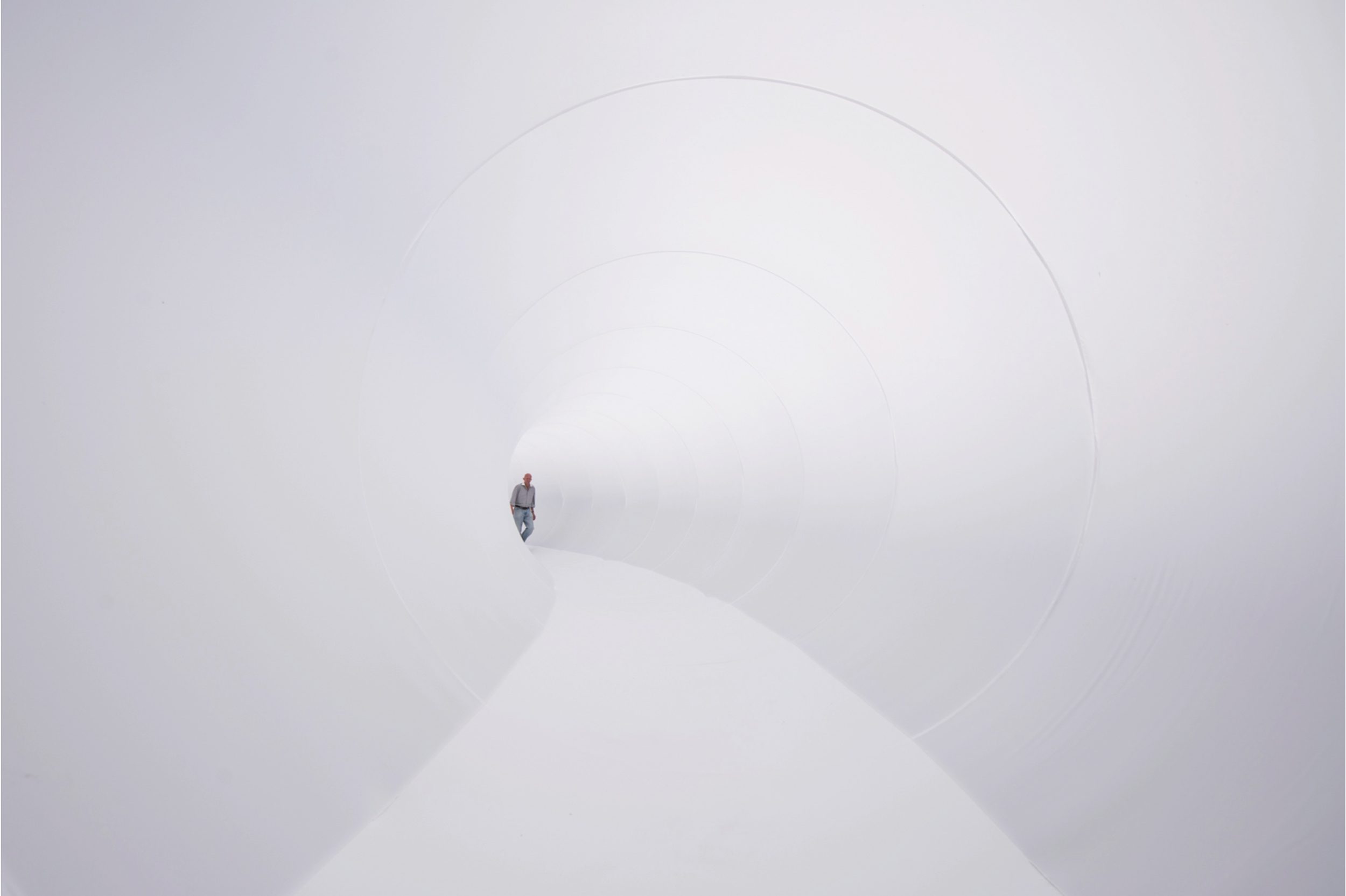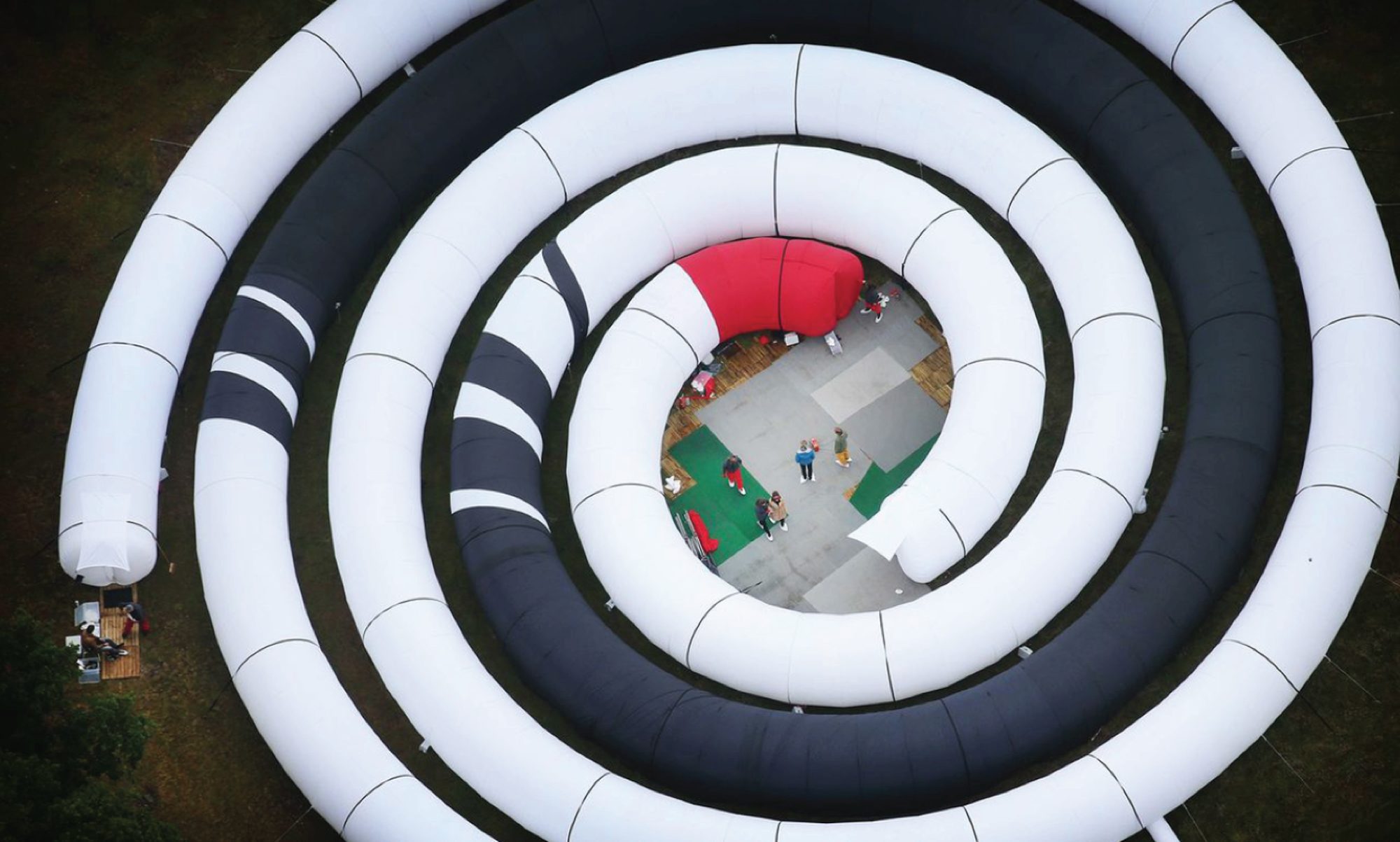 playlist
Boulevard, 7-16 August 2015, 's-Hertogenbosch
Noorderzon, 21-23 and 27-29 Augustus 2015, Groningen
Podium Hoge Woerd, September 2015, Utrecht
Oerol Festival, Terschelling, 10-19 Juni 2016
Theater aan de Markt, 11 t/m 14 augustus 2016, Hasselt
---
the press about CURVE:
'Curve is an experience-parcour with the power of a blow. From her representations a person is not unchanged, despite the unspectacular means she uses. Curve is magnificent in its simplicity.' – De Morgen (2016)
'A journey inside and a journey outside. […] delivers you a wonderful enriching experience.'- Volkskrant ****, Annette Embrechts, 2016
'The collaboration between theater maker Boukje Schweigman, artist Cocky Eek and sound designer Martin Franke has in many ways become a layered composition / installation.' – Trouw ****, Hanny Alkema, 2016)
'Curve completely throws the visitor back on himself. Surrender seems the key word, because each end is a new beginning, as every night is followed by the day. Life consists of a succession of cycles. During the walk in the curve, the visitor experiences that fact firsthand. Cocky Eek is an expert in the field of inflatables and has designed a beautiful object for Curve that also plays a subtle game with light. "- De Theaterkrant ****, Moos van den Broek, 9 Aug 2015
'Curve you experience on your own and that experience is also highly personal. For me, this abstract, alienating world provides a situation in which I am completely thrown back on myself and let myself be led by nothing. For me, that is a rare state of mind. Curve is a fascinating experience that makes me happy.' Scènes.nu ****, Jos Schuring
'The corridor almost evokes meditative feelings of dying and rebirth, but how intense that experience will be is very personal.' – De Telegraaf, Esther Kleuver