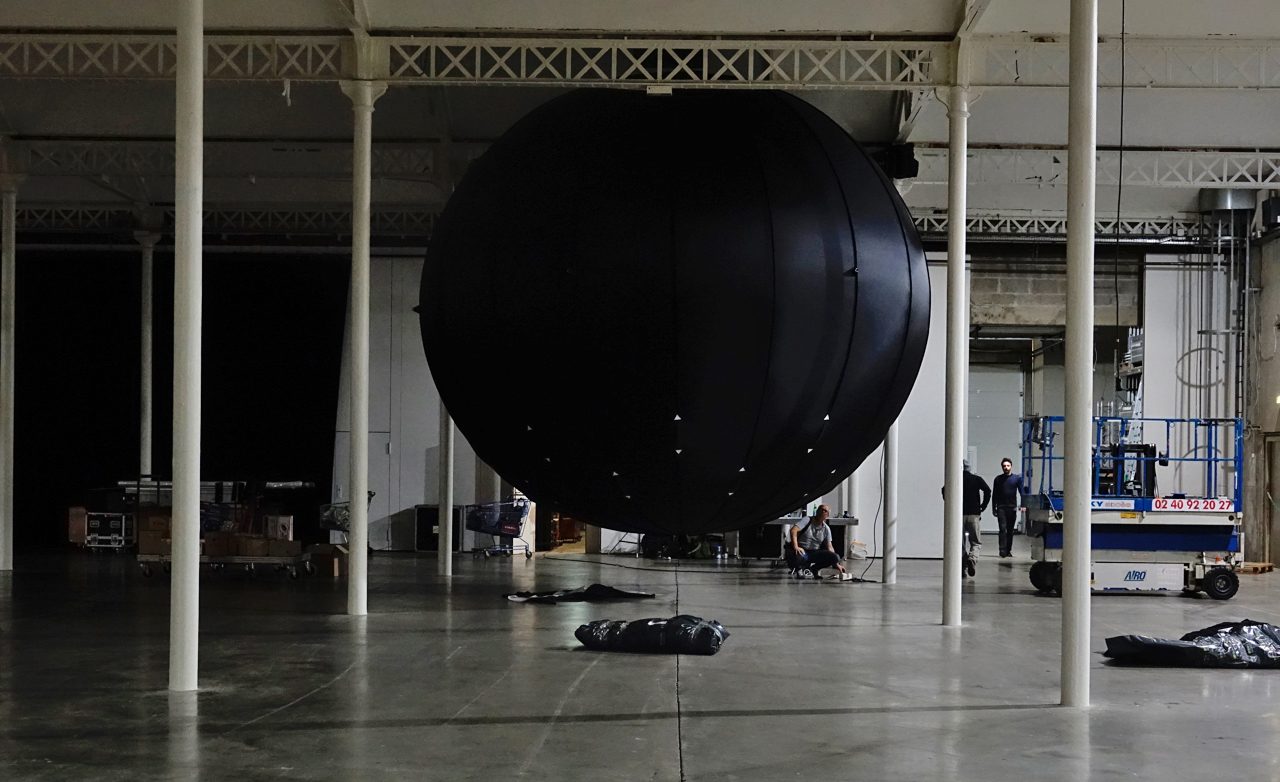 For the exhibition Le vide et la lumiere, Cocky Eek created in collaboration with Theun Karelse an immersive intervention consisting of two parts: Fascia and Non-locality
Created in situ, Fascia unfolds into the 1200 m2 Court of Lieu Unique. Fascia consists of a superposition of semitransparent membranes. Stratifying the exhibition space like cosmic nebula, Fascia's spatiality becomes inexplicable. It is a space conceived for wandering, allowing the visitor to reach a macroscopic state of mind, capable of covering vast distances. While roaming through these strata, one may also traverse perforations in Fascia's surfaces to discover diverse topologies. Unlike Fascia, the floating sphere, entitled Non-locality is conceived for microscopic vision. One may insert one's head inside, leaving behind the rest of one's body in the macro-world of Fascia. The inner wall of the sphere is also a projection surface in connection with the artwork, Force Field by Evelina Domnitch.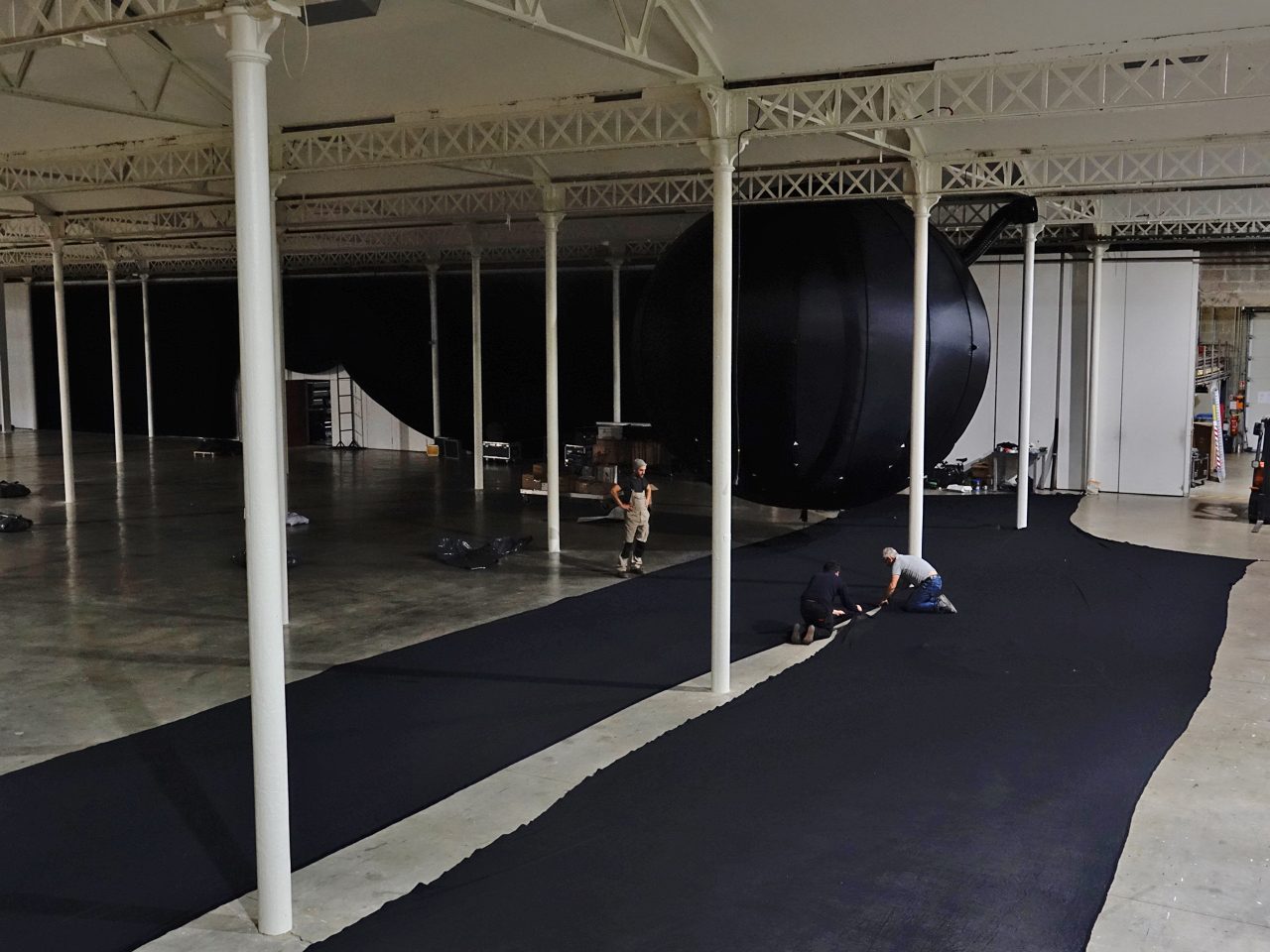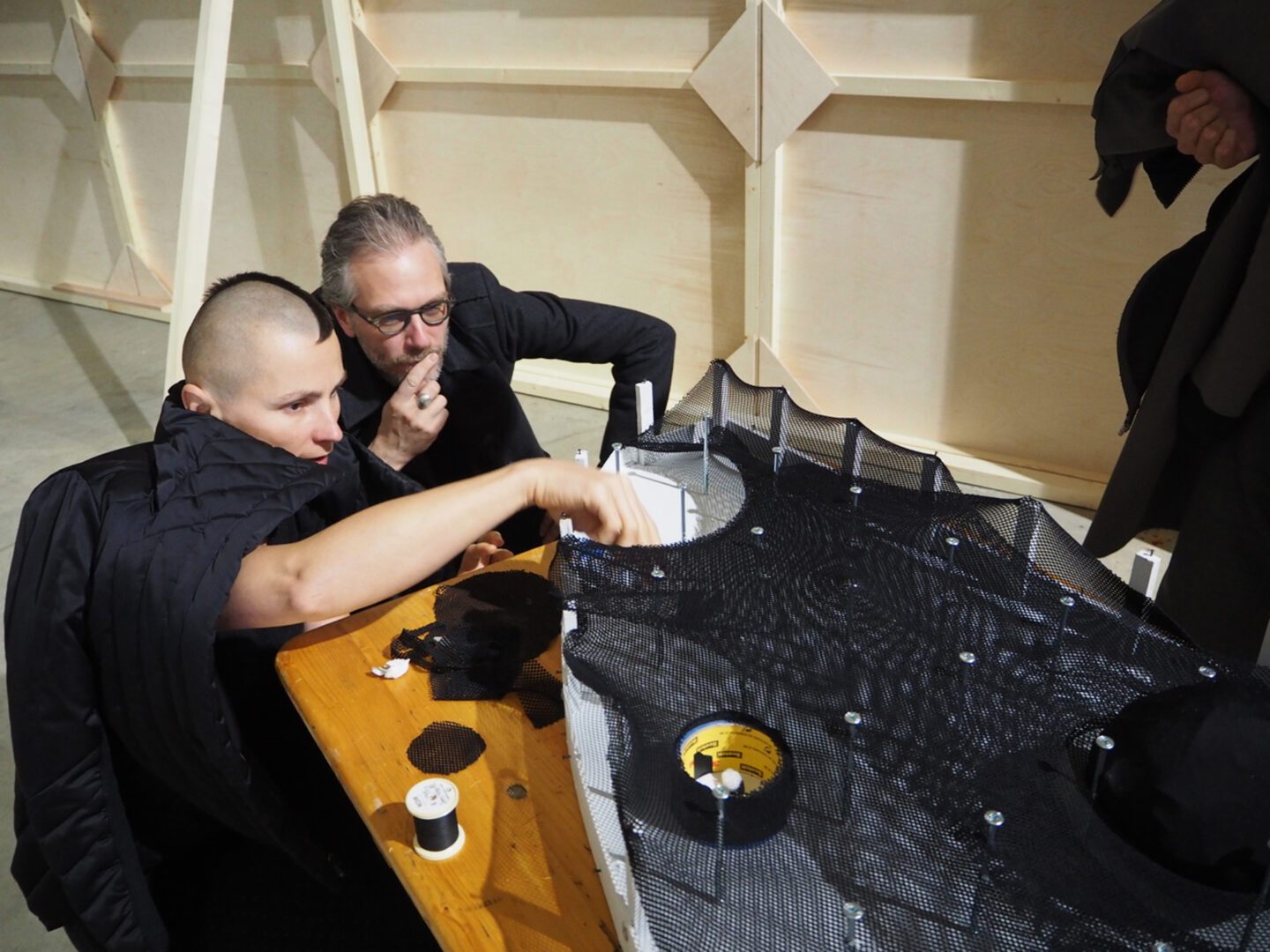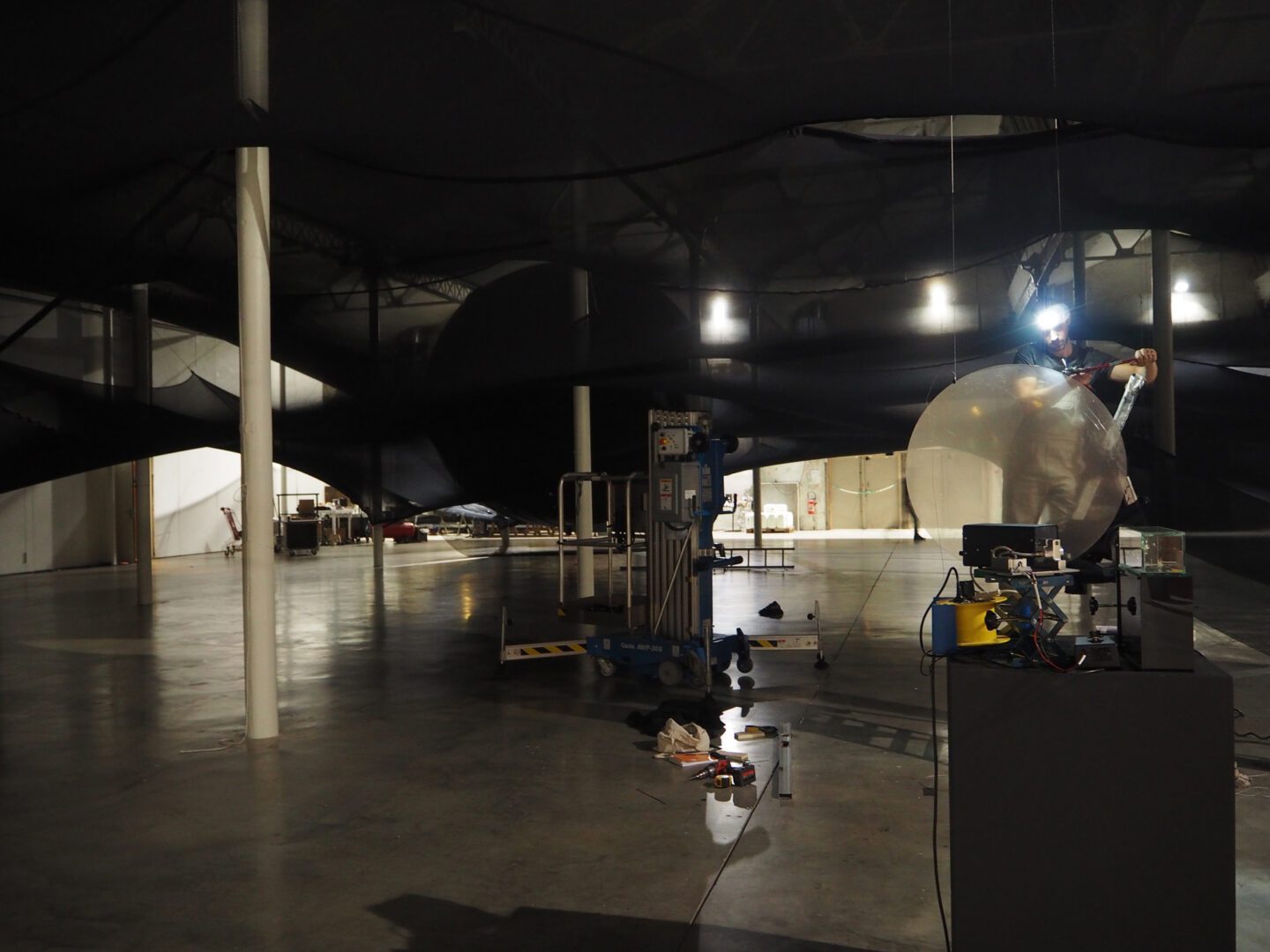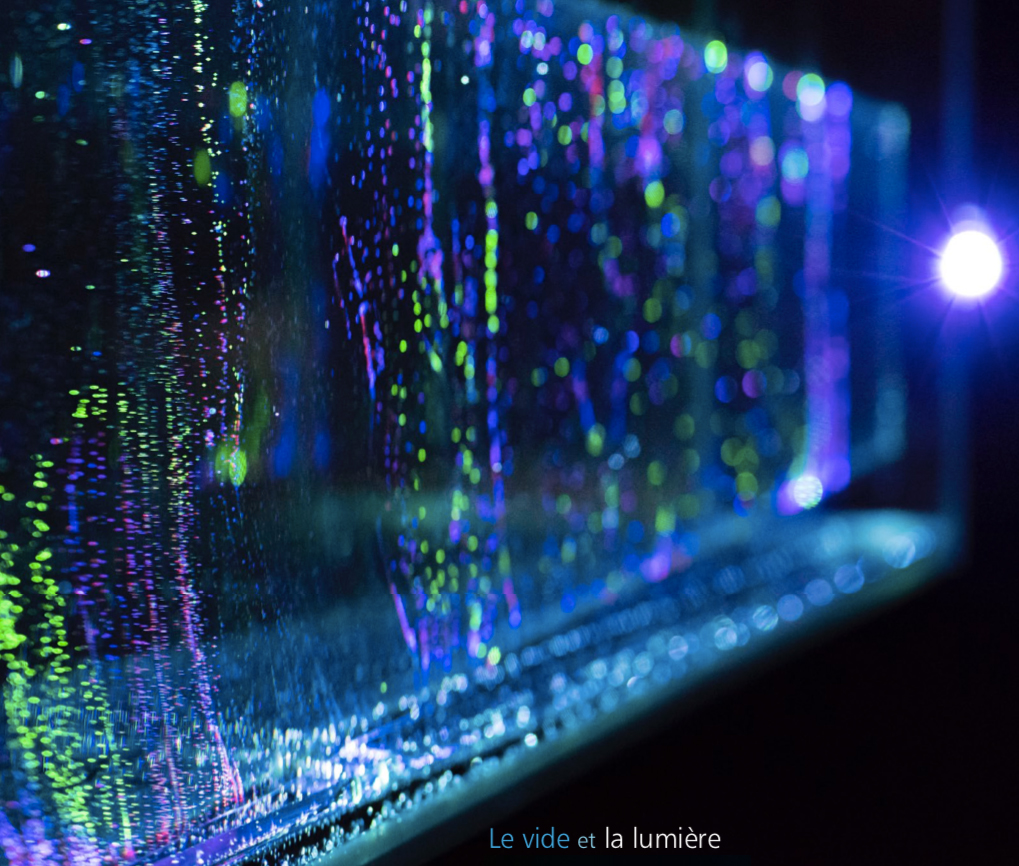 Le vide el la lumiere presents the oeuvre of the artists Evelina Domnitch and Dmitry Gelfand of Synergetica Lab. The exhibition features also two new large-scale commissioned works by Cocky Eek and Theun Karelse, Non-Locality and Fascia, and as well other collaborations with Synergetica Lab's associates: Paul Prudence, Jean-Marc Chomaz, Alexander Miltsen, Richard Chartier and Erik Werner.
Fascia and Non-locality is supported by the Creative Industries Fund, Le Lieu Unique and the Mondriaan Fund.
Le lieu unique, Nantes, France
20 October 2016 till 8 January 2017.